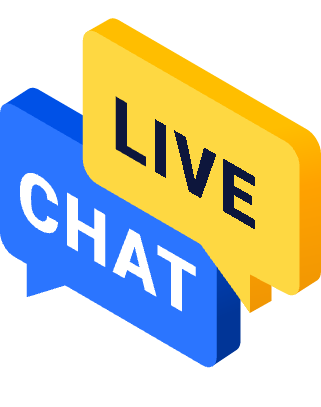 Double Power Industrial Ultrasonic Cleaner 9L Degas Model For Lab / Medical 40kHz
Certification:
CE/ROHS/FCC
Ultrasonic Power:
200W
Heating Power:
300W
Frequency:
40KHz
Tank Material:
Stainless Steel SUS304
Dimension:
330*265*305mm
Tank Size:
300*240*150mm
Volume:
9L
High Light:

multi frequency ultrasonic cleaner

,

table top ultrasonic cleaner
9L Double Power Industrial Ultrasonic Cleaner with Degas Model for Lab & Medical 40kHz
GT SONIC L-series Ultrasonic baths are the most technologically advanced Ultrasonic baths available. Four different unit sizes are available. The programmable features, adjustable power, multi-frequency at 45kHz or 65 kHz, degas function, and super low noise make the L-series units perfect for intensive cleaning applications or for laboratory industry.
Specification :
45kHz, 65kHz , 45kHz&65kHz

40%, 70%, 100% adjustable
Features:
1. Super low noise machine. Noise level less than 60 dB.
2. Power adjustable: 40%, 70% and 100%, ensures that more fragile, delicate glassware is not damaged.
3. Multi-frequency at 45kHz, 65kHz or 45kHz&65kHz to meet different cleaning requirements.
4. Extended degassing capabilities (up to 60 minutes) allow for "beyond cleaning" applications for sample preparation.
5. Easy one-button operation and LCD clear display.
6. High performance of Ultrasonic transmission.
7. Memory function.
8. Multi-language selection function.
9. Temperature type can be free set for either Fahrenheit or Celsius.
10. Completely programmable, you can freely set parameters as required.
11. Automatic safety switch-off at 90 °C/194℉ to protect the cleaning items against excess temperatures.
12. Patent products.
GT SONIC-L Series 1 Unit Ultrasonic Cleaner includes:
1x main body of Ultrasonic cleaner
1x stainless steel basket
Special use for industry of laboratory, medical, biochemistry, microbiology, pharmacology, physics, agronomy, foodstuff, pharmacy, etc.
For cleaning, our machine are perfect for deep cleaning to remove dirt, grease, waxes, and oils from light industrial parts and components of all kinds – including steel, light & nonferrous metals, plastic and glass.
Ultrasonic machines are extremely versatile. They can also be used in laboratory for cell separation, cell lysing, mixing, emulsifying, sample preparation, and degassing of liquids.
Our Ultrasonic machine thoroughly remove blood, protein, and contaminants. Use it for everything from glassware
to lenses to instruments and precision components.
Our company:
Guangdong GT Ultrasonic Co., Ltd (Stock code:832018) is a national high-tech enterprise which focus
on Ultrasonic application technology research, Ultrasonic products R&D, production, sales and technology
service. As the recognized Ultrasonic technical solution provider in Ultrasonic industry, GT SONIC with strongest
comprehensive strength in domestic Ultrasonic industry and the unique public company in Ultrasonic field.
GT SONIC major in six series Ultrasonic products which include " Ultrasonic sterilizing cleaner ", " Laboratory Ultrasonic cleaner " , " Medical Ultrasonic
cleaner " , " Household Ultrasonic cleaner " , " Ultrasonic environmental protection equipment " , " Ultrasonic pure water equipment ".
Product details:



More Lab Ultrasonic Cleaner