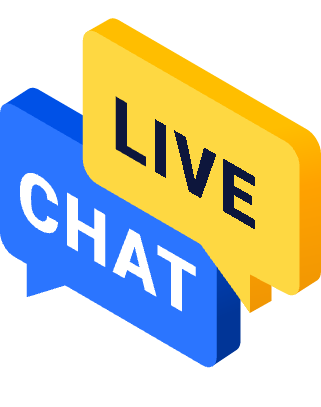 27L Digital Ultrasonic Cleaner One Button Power Switch 500 * 300 *200MM Tank
Model:
GT SONIC-T27
Tank Size:
500x300x200mm
Volume:
27L
Material:
Stainless Steel
Warranty:
18 Months
Voltage:
AC110~120V 50/60Hz; AC220~240V 50/60Hz
High Light:

ultrasonic denture cleaner

,

automatic denture cleaner
27L Ultrasonic Dental Cleaner Mechanical Engine Motor Ultrasonic Cleaning Machine
1.
Timer: 0-30 minutes
2.
One-button power switch on the back, double security
3.
New designed mesh basket & handle
4.
Cylindrical LED light display for time and temperature adjusting
5.
High-performance transducer
M

odel

Tank Size

Unit Size

Volume

Ultrasonic Power

Ultrasonic Frequency

Heating Power

Timer

Heating Temperature

L x W x H (mm)

L x W x H (mm)

(L)

(W)

(kHz)

(W)

(MIN)

(℃)

GT SONIC-T2

150x140x100

190x170x220

2

50

40kHz

100

0-30

20-80

GT SONIC-T3

240x140x100

270x170x240

3

100

100

0-30

20-80

GT SONIC-T6

300x155x150

330x180x310

6

150

300

0-30

20-80

GT SONIC-T9

300x240x150

330x270x310

9

200

300

0-30

20-80

GT SONIC-T13

330x300x150

360x330x310

13

300

400

0-30

20-80

GT SONIC-T20

500x300x150

550x330x310

20

400

500

0-30

20-80

GT SONIC-T27

500x300x200

550×330×360

27

500

500

0-30

20-80
Applications:
D

ental

Dental instruments like dental forceps, etc; prosthetic materials like bridges, crowns, and prostheses.

--For cleaning and disinfection.

--Use for dental Clinic, dental Colleges, etc.

Tattoo

Tattoo instruments.

Optical components

Spectacles, magnifying glass, telescope, microscope, camera, vidicon, etc.

--To clean lenses and the accessories.

Podiatry

Chiropody instruments are hygienically clean and sterile.

Laboratories

Laboratory glassware, lenses, instruments , polishes, burettes, pipettes and precision components.

--Thoroughly removing biological fluids, blood, protein, and contaminants from it.

Jewelry industrial

Precious stones, jewelry.

--To frequently clean off the residue of polishing pastes and oxidations.

--Special use for jewelry makers.
Why is Ultrasonic Cleaning so Efficient and Effective?
When cavitation happens near a dirty object, the vacuum action produced by those million of bubbles constantly imploding creates a tiny pressure wave that reaches deep into every nook and cranny of even the most delicate items. This tiny pressure wave dislodges and breaks up the dirt and other contaminants and gently lifts it away. The result is a very fast and effective cleaning.
GT SONIC Machines' Warranty
Warranties on our Ultrasonic cleaners are 18(eighteen) months under correct manual use from the date of sale.
The procedure of after-sale service.
1. contact the person in charge of your business immediately.
2. Give a detailed description of the defective machine.
3. Provide relative pictures: rear label, the defective part, the overall of the machine.
1.

What is direct and indirect cleaning?
Direct cleaning occurs when the parts are cleaned in the cleaning solution which fills the cleaner. Usual the parts inside the mesh cleaning basket.
The indirect Ultrasonic cleaning is used when the parts to be cleaned are placed in a remove tank or beakers that contains cleaning chemical that could damage the Ultrasonic cleaner.
2.

What are the advantages of Ultrasonic cleaning
Easy handling
Efficient
Eco-Friendly
Versatile Contaminant Removal
Cost-effective
3.​What's the payment method?
T/T, 30% deposit before production, the balance before delivery. (only big order)We suggest you transfer the full price at one time. Cause there is a bank process fee, it would be a lot of money if you make twice transfer.
4.​What is our payment term?
We can accept the payment by Paypal, Credit card and T/T
Products Details:


More Ultrasonic Dental Cleaner