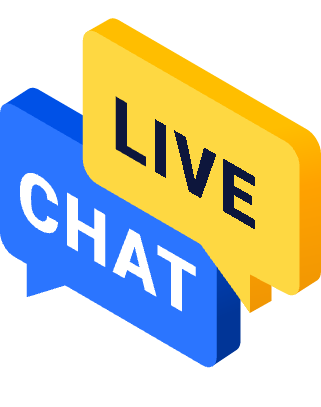 Stainless Steel Ultrasonic Dental Cleaner Smart Touch Panel LED Display
Tank Size:
150x140x100mm
Volume:
2L
Material:
Stainless Steel
External Material:
Titanium Black Mirror Stainless Steel
Accessories:
Cleaning Basket ,lid ,power Line
Warranty:
18 Months
High Light:

electric denture cleaner

,

automatic denture cleaner
Stainless Steel Digital Dental Instruments Ultrasonic Cleaner With Touch Panel
1. LED display for temperature and timer.
2. Titanium black mirror stainless steel plate


3.

Touch panel(switch speed under 150ms)


4. DEGAS function for improving the cleaning effect.
5.

High-performance transducer
6.

Stylish design with more sense of science and technology
Applications:
Gear wheel, pin, screw, movement of watches for watch manufacture, repair shops, Watch collectors, etc.

Magnetic materials --Magnetic powder to be cleaned.

Medicine bottles-- Cleaning of the medicine bottles before loading medicine.

Use for Pharmaceutical factories and pharmaceutical machinery companies.

Injectors, operating instrument, pipet, glass container, esophagoscope, dental machinery, proctoscope, direction lens, microscope-used sample glasses.

--To clean residue on the used operating instruments.

--Use for Various large pharmaceutical and hospitals.

Dental instruments like dental forceps, etc; prosthetic materials like bridges, crowns, and prostheses.

--For cleaning and disinfection.

--Use for dental Clinic, dental Colleges, etc.
Specifications:
How to Maintain Your Ultrasonic Cleaners?
1. In order to function, the ultrasound cleaner needs an adequate solution and by now, you should know to Strong acid or alkaline cleaning solution will cause corrosion, rust and even puncture of tank or machine body. To overcome this problem, dilute to mild PH solution or request for a tank made of a specific grade of stainless steel like SUS304.
2. Always unplug the unit before draining the solution. Leaving the heating elements energized by accident can cause them to overheat and fail. Also, water and electricity don't mix, and the combination can be lethal when the human body is involved with excess splashing.
3. DO NOT operate the unit without fluid in the tank. When filling the tank, always ensure that the "MAX" marking is not exceeded.
4. Do not run the device for an extended time or continuously.
5. Do not hit the device. Be careful when moving the device.
6. Use a piece of cloth to cleaning and dry the tank after use it.
FAQ:
1. Which cleaning solution should I use?
A number of detergents, wetting agents and other such components are used in the making of a modern Ultrasonic cleaning solution. And there is a variety of formulations available from which you can take your pick depending on the application. Selecting a proper solution is very important for a satisfactory cleaning job and to stop unwanted reactivity with the part being cleaned.
2. Which cleaning solution shouldn't I use?
Flammables or solutions that have very low flash points should never be used. Cavitation releases energy which is then turned into heat and kinetic energy. As a result of that, high-temperature gradients in the solutions are produced. This can be very hazardous for the part being cleaned. Acids, bleach and bleach by-products should generally be avoided. but maybe used with indirect cleaning in a proper indirect cleaning container, such as a glass beaker, and appropriate care. A strong acid or alkaline cleaning solution will damage stainless steel tanks, to overcome this problem, pls use a mild PH solution.
3. How Long Should an Ultrasonic Cleaning Cycle Be?
There is no set amount of time or "typical" cleaning cycle. How dirt the part is, the temperature of the tank, how clean the part is to be, and the condition of the Ultrasonic cleaning solution all contribute to the length of the cleaning cycle.
Generally, for 2-27L machine suggest the machine not continuously running for 30 minutes, please stop at least 20 minutes before a new running cycle. If you need a long time continuously running, an industrial series Ultrasonic cleaner can be approved.
4. Can we print our own brand?
A: Yes, Of course.Will be our pleasure to be one of your good OEM manufacturer in China to meet your OEM requirements.
Products Details:




More Ultrasonic Dental Cleaner